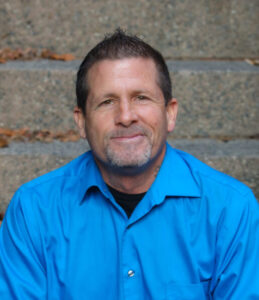 Paul Aragon has dedicated his life to helping youth, troubled teens, and adults caught in the wreckage of addiction. By the grace of God and through his commitment and hard work, Paul received three Nationwide certifications in Substance Abuse Counseling, two Christian certifications in Substance Abuse Counseling, (R.A.S. I, CADC I, CADC II, CSAC I, CSAC II, Peer Support Specialist). He has achieved 156 Nationwide Credentialed College units in Substance Abuse and continues to push the limits of his passion for spreading the hope that recovery is possible for those who seek it.
Paul suffered with drug and alcohol addiction for over thirty years and has been in countless inpatient and outpatient rehabs, juvenile halls, jails, institutions, psych wards and over 30 sober living homes because of the adverse consequences of his addiction.
Having been born and raised in L.A., California, he now resides in Southern Oregon with his loving wife, Shannon, and his amazing kids, where he continues to make a difference in the lives of addicts across the globe.
He is an established, #1 Bestselling Author of eight books on Substance Education and Recovery which include: Breaking Chains, Hope for Addicts and Their Families, Chronicles of a Meth Addict, Chronicles of a Meth Addict: Women in Recovery, Scarz: Journey of an Addict (Paul's Autobiography), Breaking Chains: Recovery Poems and Inspirations, 365-day Recovery Planner, A Guide to Recovery Planning, and God in Recovery.
Paul's counseling work experiences, include:
Outpatient Treatment
Intensive Outpatient Treatment
Residential Treatment, and
Medically Assisted Treatment
Paul has been in the Substance Abuse field for over sixteen years. His specialty skills, include:
Psychodynamic Therapy
Cognitive Therapy
Behavioral Therapy
Humanistic Therapy
Integrative Therapy
Group and Individual Therapy
Criminal Behaviors and Errors
Motivational Interviewing, and
Interventionist
Paul believes that spiritual wellness is the key when it comes to long-term recovery. He is passionate about faith-based recovery and is living his dream job as Director of Operations at the ROC Recovery Center.